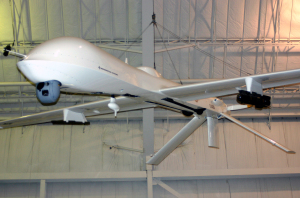 Entrepreneurs, designers and businesses for many years have dealt with the difficult process of taking a product from idea to production. But for many industries, rapid prototyping is changing the game.
Essentially, this technology takes a product design on a computer and turns it a physical product without the need for elaborate and time consuming machine set up. As you can imagine, the ability to see a model with 90% accuracy to the finished product would be a valuable asset to many industries. At Si-Tech, we have seen the benefits of rapid prototyping in many areas, including the following industries:
Automotive
The automotive world has many different uses for silicone products. As you drive down the road hugging the turns on your way to work, you may not realize how much of an effect rapid prototyping has had on the performance and safety of your vehicle! From seals, to engine components and more, rapid prototyping has helped develop the modern automobile.
Medical
Everyday doctors, patients, and hospital staff rely on medical equipment to function properly. As technology advances and new equipment is developed, rapid prototyping helps manufacturers get products to market faster; and the faster products come to market, the quicker they are able to help doctors treat and prevent illnesses.
Military
Rapid prototyping is often used to take a product from an idea and to a finished product by making adjustments with each different stages of prototyping. This allows manufacturers to meet expectations for durability and functionality, two attributes that are extremely important in a military application. In this way, rapid prototyping helps to improve the products used on a regular basis by men and women in our armed forces.
Aeronautics
Aeronautical accomplishments like putting a man into orbit, landing on the mood, or creating the international space station would not have been possible without the use of silicone. In fact, you might be surprised by the many uses of silicone in aeronautics. As engineers and astronauts seek to build on their accomplishments, rapid prototyping is helping them to design and develop the products of the future.
Telecommunications
From concept to manufacturing, Rapid Prototyping is the most cost effective solution for telecommunication companies. As they seek to connect the world, rapid prototyping is a key part to developing these new technologies.
Computers
There's a reason that they call the technology capital of the USA "silicone valley". The name comes from the use of silicone in microchips, a basic building block of the computer. When you consider the products that you use everyday, like the smartphone, tablet, and laptop, you may be surprised by how much silicone is used. The next time you go to purchase a new computer, consider that it was probably designed and created through the use of silicone rapid prototyping!
SiTECH has provided prototyping solutions for these industries and many more! The next time you have a great idea to develop a new product product, call on the experts! Call SiTECH at 757-887-8488 or submit a quote online here!