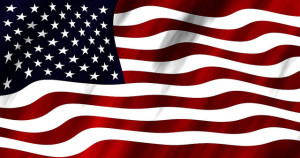 SiTECH is based in Newport News, Virginia where they manufacture custom silicone keypads and other products.  According to a study conducted by Consumer Reports, 78% of Americans would rather buy an American-made product than an identical product manufactured abroad. The belief that products created in America keeps jobs in America is one of the primary reasons why Americans prefer to buy products that are made here.
Here at SiTECH, our products are crafted in our Newport News location including rapid prototyping, laser marking, and keypad assembly. Our products serve a variety of industries, from military and medical to aerospace and automotive – our custom keypads provide a countless functions to businesses around the U.S.
With over 75 years of experience, we know that Made in America represents a standard that our customers expect. It's a standard that we are proud to uphold. We have a hands-on approach to manufacturing, that's why everything is made in-house in our Newport News headquarters. Our team of professionals has years of experience in providing a quality custom keypad design and molding in a timely manner to exceed customer expectations. Our main focus is the customer.
We emphasize in-house production and customer service, we can ensure that you get the product you need with the custom features you want. The needs of our customers come first and we uphold that promise.  We pride ourselves on being "Made in America" and want to continue to showcase that it is something extraordinary.
Being Made in America allows SiTECH to not only provide jobs to Americans but to follow the standards set by the industry. Overall, SiTECH surpasses all of the current standards for producing custom silicone keypads and sets the standard for other companies to meet.
For businesses looking for custom silicone molding or keypads and want to buy American-made products than SiTECH is the right option. To learn more about the products and the SiTECH process, check out our video or contact us.