Here at SiTECH, we offer the capability to not only print ink onto your injection molded liquid silicone keypads, but to laser etch graphic designs as well using our proprietary LaserEdge system. Our LaserEdge system is extremely useful when crisp and precise graphics are needed on an intricate designed silicone keypad or component. Our laser system, combined with proprietary screened silicone inks, abrasion-resistant and chemical-resistant coating, offer you a complete set of features to meet your product requirements.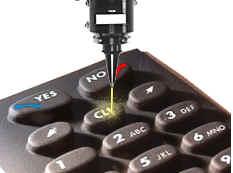 Our LaserEdge system uses lasers to cut through the ink layer and into the original molded keypad or component. This allows for the original molded color to be seen in the shape of which ever graphic you decide. This technique also creates an advantage of allowing your keypad to become backlit. By molding your keypad in clear silicone, and then spraying the keypad in a separate color the graphics will be etched in clear allowing for light to shine through. A laser has the ability to remove material very efficiently. This is due to the laser beam itself being able to deliver energy in a manner which converts a significant percentage of light into energy. Our LaserEdge system is completely customizable allowing us to determine how much power, speed, and pixel density we should use when etching or marking silicone keypads. Any pattern, design, or single colored graphic can be programmed into our laser system telling the laser to transverse a particular path. The beam of the laser is programmed to never travel over the same surface twice. This allows a constant removal depth of silicone rubber, leaving clean and crisp edges of graphics.
The LaserEdge system here at SiTECH is an economical process. It is a quick and precise process that can eliminate time consuming steps and increase productivity.  Another reason our laser system can help you is that we offer the ability to apply custom designed adhesive backing to your silicone keypad, or component. Our laser system allows us to cut complex and intricate designs out of adhesive stock. This saves the customer cost, by allowing them the same adhesive backing, without the extra cost of needing extra tooling to die-cut the adhesive.
LaserEdge offers the solution for all of your custom silicone needs. Our laser system is a very cost effective marking and etching solution, that gives your graphic designs durability and wear resistance. The laser system is extremely useful in medium to high volume manufacturing giving you shorter lead times and the ability to make design changes without the need of tooling modifications. If your custom silicone keypad has irregular surfaces, curved or flat surfaces LaserEdge is the right choice for you.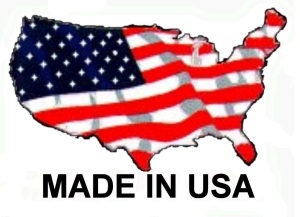 To learn more about our laser marking services, visit www.sitech-corp.com/laser/. To discuss the many options and features we have to offer for your silicone custom products, call us at 757-887-8488 or use our contact form to request a quote today.