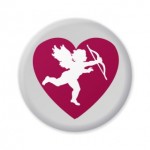 Don't let Valentine's Day die; even Cupid may suffer cardiac arrest and need the availability of medical equipment that utilizes silicone rubber keypads and gaskets.
Medical devices often contain silicone rubber components such as medical keypad molding. Of the various devices that exist in the medical industry today, the invention of defibrillators and monitors has had an impact each and every day. Cardiac arrest strikes more than a quarter of a million people each year, and these medical devices can be used to save lives.
With the season of "love in the air" and many people having a heart full of love on the mind, now is the perfect time to think about what you would do if someone you loved suffered a cardiac arrest and didn't have the equipment available to them that could save their life.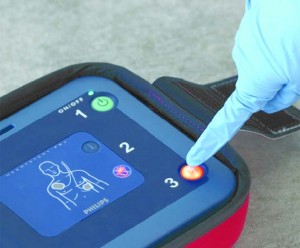 The silicone keypads used in the manufacture of defibrillators and monitors make the use of the equipment easy for the beginner as well as the experienced professional. With the custom screen printing of not only words but easy to understand symbols, lay persons and rescuers are able to use portable defibrillators and monitors in the field. Defibrillators are used by paid EMS staff, volunteer paramedics, doctors and nurses in physician offices and clinics, as well as hospitals. They may be used in the field by military personnel or, in some instances, in air medical transports. They may even be found in public buildings such as schools or churches. This equipment is depended upon around the world, and the silicone keypads used in them are being printed in a wide range of different languages. The medical keypad molding can also be backlit for the use in different environments. At SiTECH, we are experts in molding, decorating and backlighting silicone rubber keypads to give you the best quality possible.
Many portable defibrillators are built with durability and reliability in mind for whatever environment you may find them used in. The use of silicone keypads and gaskets help to make these products stand up to the reliability required and help to extend the useful life of these life saving devices.
This Valentine's Day, when you see a heart-shaped box full of candy, you might want to think about how many pieces you may or may not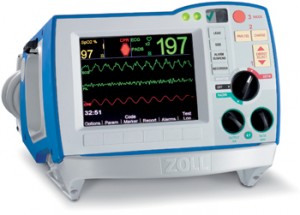 want to eat. Your health is important, but if you just can't control those chocolate cravings, hopefully one of the many medical devices available today will be there if needed.
At SiTECH, we are proud to be a part of the quality life-saving technology available around the world today. Each silicone keypad or gasket is manufactured with quality and durability in mind to ensure that we supply a product that will last. Contact Si-TECH for assistance with any of your silicone rubber needs by either calling 757-887-8488 or by using our convenient information form.