Silicone is one of the most versatile materials used in technology today. For this reason, companies have many options for its use when designing custom silicone keypads. Silicone is versatile meaning that it can be easily manipulated into a variety of molded keypads to add personality to a device, making it stand out from the competition.
Think Outside the Box – No More Square Keys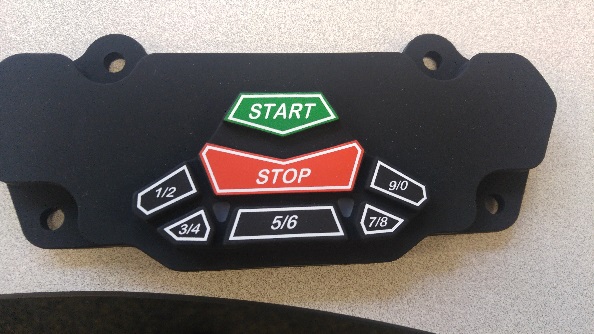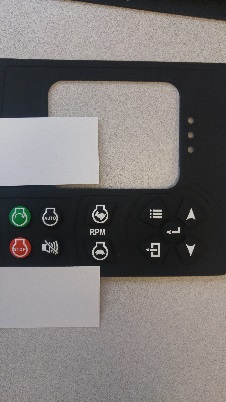 Gadget and technological device designers today aren't limited to the conventional design of square buttons on custom keypads. Because custom silicone keypads can be molded into just about any shape, the possibilities are endless. Whether your device has gentle curves or sharp corners, SiTech can create any shape of silicone keypad to complement the shape of your equipment.
After freeing yourself from the traditional ideas of square keypads, you'll find there's a world of potential key layouts. Those designing custom keypads should consider what will look the best with the overall design of the mechanism, and what will feel best to the user.
How Does It Feel?
Modifications in the silicone formula can make custom keypads feel differently, since silicone rubber is made with different hardness variations. Soft rubber is great for some applications, but for occupations that need to be a little sturdier and will be used more often or intensely, a harder rubber might be more ideal.
The buttons themselves on the molded keypads can also have differing degrees of tactile response. Keypads that may only see occasional use, or that need to be more durable, might have a stronger key click. On the other hand, an apparatus with controls that will be used more frequently might be better served by buttons with softer key clicks, which are easier for the user to press.
The bottom line is, designers creating custom silicone keypads should think outside the box to create some really innovative designs. At SiTech, we lead the way in forming custom keypads that are unique, functional, and ready for the 21st century.
Silicone Technology Corp. is headquartered in Newport News, Virginia. We are proud to supply silicone products to many industries including medical, automotive, military, and so many more. We use a unique liquid injection molding process with Dow and Momentive Silicones. This combination of technology and quality offers you a competitive domestic supplier of custom keypads and other silicone rubber products. If you want to find out more about what makes SiTECH different from our competitors, give us a call today at 757-887-8488.