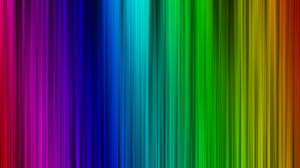 When designing and implementing a silicone rubber product for manufacture, the color of the component to be produced is important. Silicone rubber lends itself well to coloring during molding and printing. Silicone inks can be made into any color, making it a versatile and reliable product. Silicone inks can be made into pigments to color liquid silicone rubber before the part is molded. Coatings can also be made to color clear parts intended to be backlit. Custom colors will help your product stand out in the market.
Measured Reliability
Silicone based ink remains liquid and workable, and is stable at room temperature which helps it last an extended period of time over traditional inks. This can be achieved because silicone inks are cured with heat and are catalyzed with a platinum product. Silicone ink mixing and metering is a highly controlled science, weighed out to the hundredth of a gram for accuracy and constant repeatable results. The entire process is tracked and recorded to ensure proper curing when heat is applied.
Coatings for Silicone Rubber Molding
Coatings are made combining ink, a catalyst and a high flash mineral spirit to thin the mixture. Coatings are a good way to color parts intended to be backlit. A clear molded silicone part can be coated any color and then a laser can be used to burn through the color in a specific highly detailed design to achieve a clean custom design that in turn can be backlit.
Color Accuracy
All colors are tested for accuracy using a spectrophotometer, which measures the intensity of the color, also known as the wavelength of the reflected light. Color is measured in units of Delta-E which represents the length between colors. We match all colors used to be within one Delta-E of the color being matched or used. That is well above the industry standard and unrecognizable by the human eye. These standards help ensure accurate results for the life of your silicone rubber products.
Permanence
Silicone based inks create a permanent bond when screened or coated onto silicone products, allowing for abrasion resistance and a long work life of silicone components. In addition, a proprietary abrasion resistant coating can be added which further extends the life of your silicone rubber product. We also offer a coating which in addition to the abrasion resistance protects against petroleum and other harsh chemicals. All of our coatings give your product a clean matte finish.
At SiTECH, we use the highest quality pigments available, and all colors are made in-house to ensure the highest quality color available. We offer a variety of value added services to help bring your product to market quickly at lower cost. We are a domestic supplier and are ITAR registered to handle all defense articles. All silicone components are produced in-house using the latest in injection molding technologies. From design to production, SITECH can help fulfill your production needs.