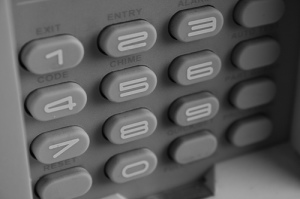 When it comes to designing rubber keypads and components for the military, there are several factors to keep in mind. Silicone rubber can be molded to create military products made to exact specifications, but the ability to conform to design is only one advantage of this unique material. It's also used to enhance security, mobility and functionality.
Secure
Where information is sensitive or area access requires extra security measures, custom rubber keypads offer peace of mind. The buttons on the surface are raised, making it easy for fingertips to distinguish the proper keys for activation. Unlike a flat touchscreen, a these silicone rubber keypads offer distinct buttons that can be felt and used even in poor lighting conditions. The snap ratio on custom rubber keypads provides the sensation that the key has been pressed. A harder push creates a more definitive action. For heightened security efforts, this eliminates concern about whether or not a certain key code has been entered. It also prevents accidental activation of keypad features and allows automated entry to restricted areas.
Weight
One of the distinct properties of silicone rubber molded products is their weight. They're significantly lighter than metal components. This is crucial for air flight and freight transport. Military operations require lightweight computer equipment, communications devices and surveillance tools for efficient mobility. Using this material in the manufacturing process reduces the weight limitations. Lighter equipment means more necessities can be transported by land, sea and air in smaller containers, leaving additional space for other cargo or more personnel. Lighter communications and computer equipment also puts less strain on soldiers carrying items in their backpacks or vehicles over rugged terrain.
Shielding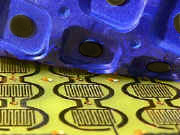 Communications over long distances and through secure channels is often mission critical. When electromagnetic interference (EMI) is present, it makes verbal transmissions and electronic communication challenging. Military rubber keypads manufactured with the silicone injection molding process have built-in EMI shielding. It's also possible to further shield communications devices and surveillance tools from electronic interference with special coatings. SiCoat V™, for example, is used for silicone rubber keypads and components designed for consistent conductivity. It creates a permanently bonding crosslink to custom keypad products in simple and elaborate conductive pads and shapes.
ITAR Compliance
When developing designs for military rubber keypads and components, the U.S. State Department requires the products to be manufactured by a domestic company that meets a certain set of standards. Registration under the International Traffic in Arms Regulations (ITAR) is required for specific defense articles. ITAR compliance ensures a higher quality of materials and best practices in workmanship.
For more information about how to provide design specifications to meet your manufacturing needs for silicone rubber molded products, contact SiTECH. We're an ITAR-compliant company based in Virginia that provides high quality military rubber keypads and components to exact design parameters.