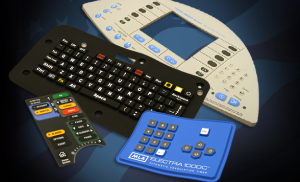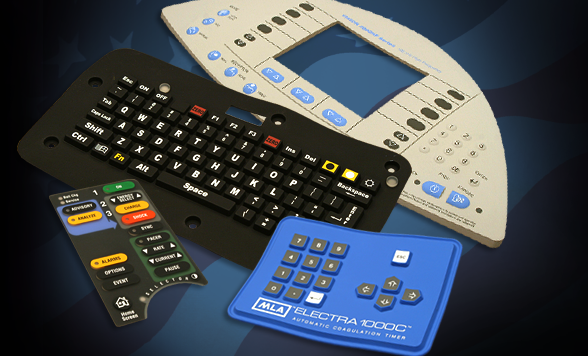 At SiTECH, we take pride in the fact that our products are manufactured and crafted in the United States. As technology continues to progress and we're able to automate and simplify your product to produce it faster and better. Time is essential in today's economy, and being able to create products in a timely manner can be the difference between success and failure.
Our process combines technology, engineering expertise and innovative skills to craft custom rubber keypads with ease and quickly. Our team is dedicated to providing a final product that exceeds your expectations and gets to market faster.
Automation
There are a variety of ways to automate the custom keypad creation process. To ensure the detail of the keypad is precise, our process has been refined to be as exact as possible. That even includes our coloring we can match any color within one delta. Our silicone is injected in the mold under heat and pressure and then cured to finalize the product.
SiTECH has recently expanded to allow for my products, more customization and better products for our customers. We are now offering the option to order your silicone rubber keypad with a printed circuit board, metal domes, polyester domes or membrane circuit thus reducing your time on managing the various sub-assemblies to make your keypad assembly.
Rapid Prototyping
Rapid Prototyping is designed to reduce your overall research and development time significantly. Our process now only takes a few weeks, when it used to take months to complete a prototype. In addition, the detail quality of SiTECH's rapid prototype is 9% of the final product. You're able to present a near replica of the final product in presentations, at trade shows, and even for some market testing. As our technology and process keeps improving, we can streamline the time it takes for you to get approval and get your final product to market faster.
Experience
With over 75 years of experience, the team at SiTECH has the expertise and knowledge to cut down process times and deliver a final product. In a world where technology advances faster than ever, it's crucial that our team can keep up and maintain the same level of quality that our customers have come to expect from SiTECH. Our rubber keypads are completely customizable and our team is fully capable of bringing your designs to fruition. To learn  more about how SiTECH can help design your custom keypads, contact us here.