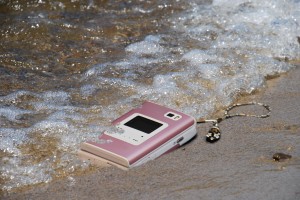 When it comes to hand-held devices, one of the most important features is protection. Silicone rubber applications for keypads and seams protect them from everyday wear and tear, and even rugged conditions. Silicone rubber molding can prevent damage from drops, scuffs and moisture. It won't tear or bubble, and it prevents cracks in devices subjected to rough handling.
Wraps
Keypads and hand-held devices are subjected to hazards like rain, moisture and drink spills that can affect their durability and inner workings. They get lost in the strangest places. Using a wraparound design, the spaces between keys can be covered with silicone rubber molding to stop moisture and liquids from penetrating the device. A keyboard, cell phone or calculator, for example, will cease to function if the inner circuitry gets wet. Silicone rubber applications for an exact fit cover the keys and the seam where two shell pieces fit together. They also protect devices from dust, sand and airborne grit.
Covers
Covers made from silicone rubber molding can be design to fit like a glove without wrinkles or bumps when the right specifications are provided to the silicone rubber manufacturer. For example, a cover can be made for a particular cell phone brand or model to protect the device if it's dropped. The impact is reduced by the durability and impact resistance of the rubber molding that surrounds it, preventing cracks to plastic, glass and other components.
Style
There is more to calculators and cell phones than functioning well. It's important that they look good, too. Covers and wraps can be made to match or contrast the other colors used on the device. For example, black and red silicone rubber molding on a cover blends in well with a calculator that has a black and red rubber keypad. A white phone might have a white cover with pink trim to help the owner find it quickly in a purse or on a table filled with clutter.
Abrasion Coating
When using wraparound designs for silicone rubber applications, an abrasion coating can also be added to further protect the device. It's applied overtop for a smooth matte surface finish over graphics and printing with a permanent bond that improves flexibility when needed. An abrasion coating can also be used on irregular shapes without concern for wrinkles and seams. To learn more about SiTECH's SiCoat, visit our web page on abrasion coatings.
SiTECH can produces wraparound designs and covers for nearly any product given the right specifications. Contact our office to discover how they can work for you.