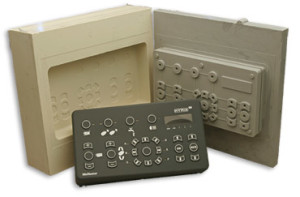 Regardless of the industry, every business can agree on one thing: they would all love to improve their bottom line. For traditional businesses, improving the bottom line could mean a better performing stock price, or an ability to increase profits for owners and stakeholders. When a firm decides to test a new product or idea, it can be a costly decision. Bringing a product from idea to reality involves multiple stages which can become expensive, cutting into your profits. What if there was a way to test a new product in a way that was so effective and efficient that it actually improved your net profits? If this issue sounds familiar to you, rapid prototyping may be the solution.
Cutting Costs
Any business person could tell you that there are two ways to improve your bottom line, the first of which is cutting costs. Since creating a new product can become expensive, keeping costs down is the same as putting money into your pocket – a penny saved is a penny earned. With rapid prototyping your company can quickly see a prototype of a keypad or other product built to 95% specifications of your final product. Imagine using expensive production quality parts, only to have to re-work the design several times. With rapid prototyping, you can avoid this major cash outlay!
Creating Revenue
The other method of improving bottom line profits is to increase revenue. Since rapid prototyping makes it simple to see your design and then go back and make changes, you can ensure that you are bringing the best product possible to market. All great products will see multiple revisions in order to work out the bugs, and now with rapid prototyping, you will have the tools to deliver a high quality product. And a quality product is a basic building block to increasing sales!
From concept to manufacturing, rapid prototyping can cut costs and increase revenue for your organization. If you think this revolutionary product can help your business develop a great product, then call on the experts! Call SiTECH at 757-887-8488 or submit a quote online here!