Is your company under a strict time line, with your product under the gun? A silicone rubber rapid prototype could be a useful option to consider. Silicone rubber rapid prototypes allow you to have a visual presentation model in less time than purchasing an aluminum or steel tool. At Si-TECH, we create a rapid prototypes in 2 to 3 weeks, where getting an aluminum tool made and producing parts typically takes around 10 to 12 weeks. While the prototypes are not meant to be used in the field, they can offer many advantages.
What Is the Point of Rapid Prototyping?
Silicone rubber visual prototypes are used before the final product is created. There are several reasons why someone would want a rapid prototype before the final product. Are you giving a lecture on the merits of the latest in technology in your field? A prototype is visually appealing. Having a prototype to go along with your presentation helps you be an engaging speaker. Let your prototype be your teaching tool. They can be made in all different colors, rather than a single plain color. If you traditionally use PowerPoint to make presentations, this might be something different to try. A PowerPoint presentation gives a nice visual explanation, but it limits you to two dimensions. Rapid prototyping rubber models offer three-dimensional versatility. In fact, you can take pictures and slides of it to use in your PowerPoint Presentation with the three-dimensional prototype in hand.
See It In Action
It's not all about marketing, however. Rapid prototyping rubber models are also helpful for hands-on Beta testing and real-time comparisons. If you're wondering how your idea will match up to the existing mechanical parts, let our Si-TECH engineers use our rapid prototyping rubber process. Prototypes create an object that is about 90 to 95% of what it will be like when the true order is complete. Whether you slide it under a bezel or fit it over a device, it helps people to better visualize your product; what it can do, how it looks and interacts.
How We Do It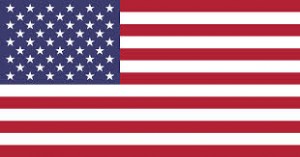 We use the solid model that you provide to create a silicone rubber prototype. Because it doesn't have the same structure as the finished item, it can't be used out in the field. Our rapid prototyping rubber is strictly for visual comparison and presentation. When you want to see it and touch it and feel it before you have to use it, Si-TECH can make it. Contact us today for more information about rapid prototyping at CS@Sitech-corp.com or call 757-887-8488.