Does your logo make your product stand out? Are your customers and consumers easily able to determine who you are? Is your logo appealing, creating a curiosity for others to check your product out? If not, it should. A company's logo is its' unique identifier, making your product easily noticed at a quick glance.
Standing Out From Your Competition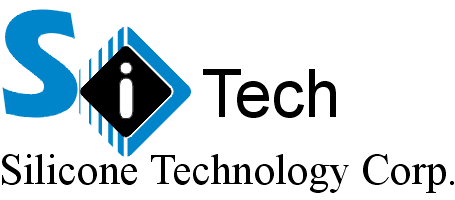 With the marketplace being very competitive, the need is ever increasing to make your product stand out, making people want to check it out and feel the need to purchase it. Color trends are becoming more popular and less restrained by strict guidelines. The use of colors is a great way to express new ideas and products. We all know that a product that is cosmetically appealing to the eye can help a business become successful.
Upgrading Your Look
Is it time to overhaul the look of your silicone rubber keypads so that your logo enables your product to stand out from other similar products? Knowledge of how colors interact and the technology of color matching are imperative to both the production of your silicone products and the artwork printed on silicone rubber.
Custom Color Settings
When creating customs color matches, it is important to understand how the texture, gloss or matte finish, angles, curved surfaces and other conditions control the appearance of your color. Different light settings such as bright, dim, fluorescent, incandescent, halogen, LEDs and sunlight, also affect the appearance of your color and how it is perceived by the human eye. Depending on the angle that light hits an object, it will be reflected, scattered in different directions and some will be absorbed by the product.
Customizing Silicone Keypads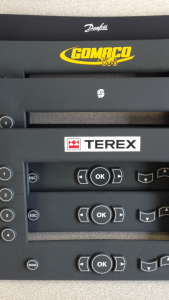 SiTECH's color technicians can replicate your current custom colors or help you determine a new custom color unique to your keypad. Whether your choice of colors is standard process colors or custom colors, SiTECH is able to provide accurate and consistent results for the life cycle of your product through the use of  a Chroma Meter; a device for measuring the reflected and transmitted color of objects with precision. In addition to custom colors used in the molding process, silicone pigments are prepared into silicone inks to be used for your logo or custom artwork designs as required.
Protecting Your Logo
Once your product has been screen printed with your logo or other desired artwork, it will then be coated with our proprietary coating, SiCoat I. This coating will provide abrasion resistance and protect your graphics from wearing off, enabling your product's cosmetic appeal throughout its' life cycle.
With SiTECH's vast knowledge of custom color matching and screen printing of silicone rubber keypads, we can assist you in the endeavor to make your product appealing. You can rely on SiTECH's experience and reputation in the keypad industry for all of your custom silicone molding needs.