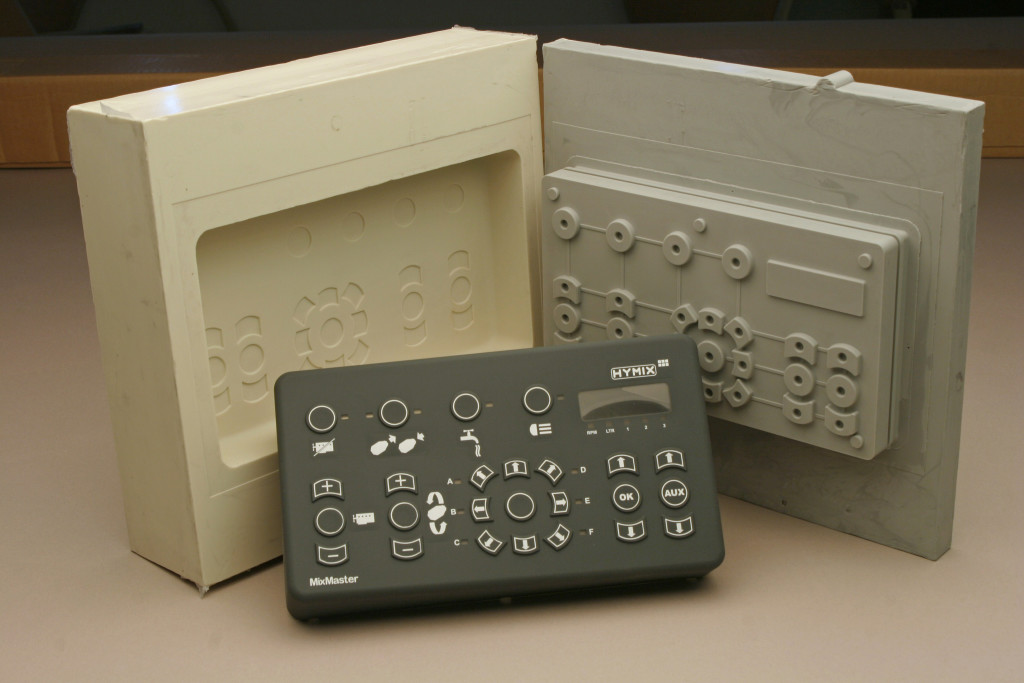 Having a physical prototype of your final product can be what sets your business apart from competitors – and that is why we have developed a rapid silicone keypad prototyping process for our clients. A process that in the past would have taken months to complete, can now be done in weeks. You don't have to wait to show your customers or investors what the final product will look like until the prototype is complete, with SiTECH, you'll have a sample in your hands in just a matter of weeks. Talk about a competitive edge.
What is Rapid Prototyping
Rapid prototyping is a process that allows us to create a prototype that is greater than 95% of the final product. It takes much shorter lead time (2-3 weeks) and offers you a fully-functional sample that you can use in a variety of ways.  Your prototype will be ready in a shorter time than other competitors and will help your management team visualize the final product and also can be used for marketing & advertising purposes.  This process gives you the opportunity to test out different features for your product including color combinations, overall form and function, and eliminate any costly steps or materials that are unnecessary.
How it Can Help Your Business
Having a tangible prototype for your management team or investors to preview before going to market can be the competitive edge that your business needs. SiTECH's rapid prototyping gets you the product in hand faster than any of our competitors. In addition, you'll be able to review the final product and process and make any necessary adjustments including changing overall function, determining color combinations and streamlining the process. By reviewing all of the details before committing to a final product, you may be able to cut costs or identify changes before creating the final product that will save your company in the long-run.
Our experienced team of engineers and innovators will work closely with you to ensure your product meets your standards and requirements.  They can bring your product vision to life quickly and efficiently from concept to final product. Our team will work tirelessly to help get your product to market as fast as possible.
SiTECH's rapid prototyping is the most cost-effective solution for your business to get your final product to market on-time and within your target cost. To learn more about our process and products, call us at 757-887-8488.