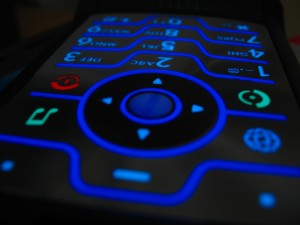 U.S. military administrators have had to adjust to many changes over the past several years. Some effects include adapting devices to different climates and environments, reducing the amount of space and number of personnel using equipment, and enduring cutbacks in spending without decreasing effectiveness. A reduction in personnel, for example, doesn't mean a reduction in security. In fact, with the use of enhanced technology, day-to-day military operations can be even more efficient. Liquid silicone molding is incorporated into new technology by government agency engineering teams in the form of military keypad molding and silicone rubber components to improve efficiency and effectiveness in many different ways.
Cost-Effective Design
One of the most notable factors in new designs that use liquid silicone molding is cost effectiveness. Using liquid silicone molded rubber for keypads and components means that they will last longer than most plastic parts or than rubber parts made from gum-stock. Parts that are durable and meet performance expectations don't need to be replaced as often, if at all. This can keep design production costs low. Using a method that allows reproduction of the same part with repeatable results also improves cost efficiency. This is possible with liquid silicone molding.
Design Diversity
Today's military keypad molding and components made through the liquid silicone injection process can be used for a wide range of products and assist in successful development of new technology.
Unmanned Aircraft – From drones to model airplanes, the use of keypads and remote controls is growing. It reduces safety hazards otherwise encountered in toxic environments, unfriendly territory and extremely long distances.
Underwater Surveillance – From deep sea exploration to perimeter protection, underwater surveillance devices have made great strides with help from modern technology. Devices detecting everything from mines to deep fissures on the ocean floor can be operated by silicone rubber keypads. They perform efficiently despite high humidity and atmospheric pressure.
Security Cameras – Keeping military personnel and civilians safe has long been a priority of security cameras. Custom control boards can be designed to use rubber keypads to fit any need or environment. Liquid silicone rubber is water-resistant, heat-resistant and durable. The keypad graphics last a long time when laser marking is used.
Remote Communication – Communications are key to any military operation, from computer keyboards to cell phones and other mobile devices. Today's technology is growing more sophisticated every day through remote communications devices using liquid silicone rubber components.
ITAR Compliance
One of the challenges of finding a supplier of military components to fit a new design involves compliance with the International Trade Arms Regulation (ITAR). There are very few ITAR certified molding companies in the U.S. Finding a quality manufacturer that is ITAR registered and can create products to exact specifications is an important factor in developing remote technology.
Equipment Transport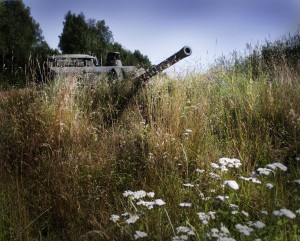 One of the necessities of today's military equipment is that it must be relatively lightweight and easy to transport. Part of what makes military forces versatile is the ability to mobilize quickly and efficiently in a matter of hours. Taking the necessary devices and equipment to set up command posts often requires transporting them by air, by sea or by rugged land vehicle wherever they need to go. Durable components made with liquid silicone molding are lightweight, and they can withstand the bumps and rugged conditions encountered by land, by air and by sea.
SiTECH is an ITAR certified molding company located in Virginia. We specialize in liquid silicone molding, and can create keypads and other components with strict adherence to military specification drawings. Our services are cost-efficient. Contact us today at cs@SiTECH-Corp.com for a quote on your next project.