When it comes to which material to choose when designing keypads, gaskets and a variety of components, silicone rubber can extend the life of your product. It has been used in a wide array of industries, including military, medical, industrial and commercial. It's greener than other elastomers and it's more durable in high-performance situations.
Sustainable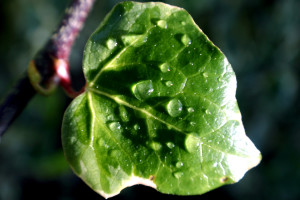 At SiTECH, our suppliers of liquid silicone rubber are committed to their contributions to the sustainability of materials; producing raw materials that help to reduce the world's carbon footprint. Rubber molding helps to generate savings in energy, water, reduce emissions, and waste both during the production processes and/or in consumer use. And is a cost effective material to help reduce bottom line cost without sacrificing quality.
SiTECH uses only GE and DOW silicone rubber to produce high performance keypads, gaskets, and components with less environmental risks and consequences while increasing the useful life span of an end-product. By increasing the life cycle of products, this reduces overall cost and provides less impact on our environment by decreasing the consumption of materials, ultimately decreasing waste. The use of silicone rubber also reduces the dependence on harsh and dangerous raw materials.
Resistant
Silicone rubber is superior to other elastomers because of its resistance to deformation. No matter if it is a high or low temperature, it will not affect its resistance to deformation. This plays into its inherent flexibility to fit many complex and abnormal shapes seamlessly. Silicone rubber is odorless and doesn't contain acid-producing materials that generate outgassing. This highly durable and resistant material stands up to many harsh conditions and environments. In addition, SiTECH provides many value-added services, including abrasion and chemical resistant coatings to provide even more protection. All these help to extend the life and value of your product.
SiTECH keypads are designed to protect internal components from many outside threats. Silicone rubber has the natural ability of being water resistant. Even long-term exposure to water will have no effect on the properties of rubber molded products. Moisture is the biggest enemy to circuit boards and electronics. With wrap around and undercut designs, seals can be made and secured, ensuring the longevity of your product.
With the latest technology, silicone injection molding is an extremely accurate production method with high quality and repeatable results for the life of your product. SiTECH has expertise in design interpretation and implementation for all of your custom silicone needs.