Gaming has become a hot industry, and creating the right control keypad is critical to game operation and popularity. Using custom silicon rubber keypads can make the user experience better and create a more reliable product. There are several things to keep in mind when designing new gaming keypads or improving current systems.
Soft Keys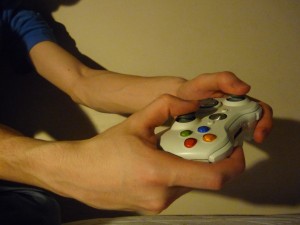 Players like to feel the soft touch of silicone under their fingertips. It is less likely to cause blisters and calluses than hard surfaces after playing for several hours in one sitting. Unlike touchscreens, users can still feel the buttons move, so they know that their finger movements have registered with the control pad.
Noise
One of the advantages of using molded silicone rubber keypads is the low noise factor. The keys can be pressed without making distracting sounds. This is especially helpful for portable systems. They can be used quietly and discreetly.
Lighting Up
Designers looking for an edge over the competition can offer gamers controllers that do interesting things, like vibrate or light up. This helps players to focus on what features in the game have been activated, for example. Adding new elements through the use of backlit rubber keypad technology is what can set the latest gaming systems apart from the status quo. Backlit rubber keypads in gaming system custom design are also helpful for playing in the dark. Turning out the room's lights or keeping them turned on a low setting with a dimmer switch provides a more dynamic view of the screen.
Durability
Custom silicone rubber keypads are durable. They don't break easily, and when laser printing or silk screening is used for graphics on the buttons, the letters and symbols won't rub off. This material is non-toxic and safe for children to use. The grips and keys can be wiped off easily when they are handled repeatedly.
Unusual Shapes for Keys
With the wide range of game controllers already available, the demand for special keys to have special effects is growing. Characters in video game adventures do more than simply move from right to left anymore. Directional controls and action buttons must keep up with the sophistication of the games themselves. Creating unusual  shapes with custom rubber keypads allows players to distinguish different controls without looking, making the experience more engaging.
Effective Hand Grips
When people are under pressure, they sweat. It's important to consider the effects of sweaty palms on gaming controller. Plastic can become slippery, causing a poor user experience. Use grips made from custom silicone molding, which is moisture-resistant and won't slip out of the player's hands.
Ergonomic Design
When designing a video keypad controller, the buttons need to be within a thumb or finger's reach of the basic hand positions. An ergonomic design with a variable size and shape in the buttons allows the user to activate different features. Because silicone rubber molding can take nearly any shape to cover the whole piece or just a portion, ergonomically-shaped controllers can prevent repetitive muscle injuries. This includes wraparound designs.
Designing a new gaming product takes creativity and vision. When planning a new gaming keypad or accessory product, using custom silicone molding can make a difference in durability and in user experience.