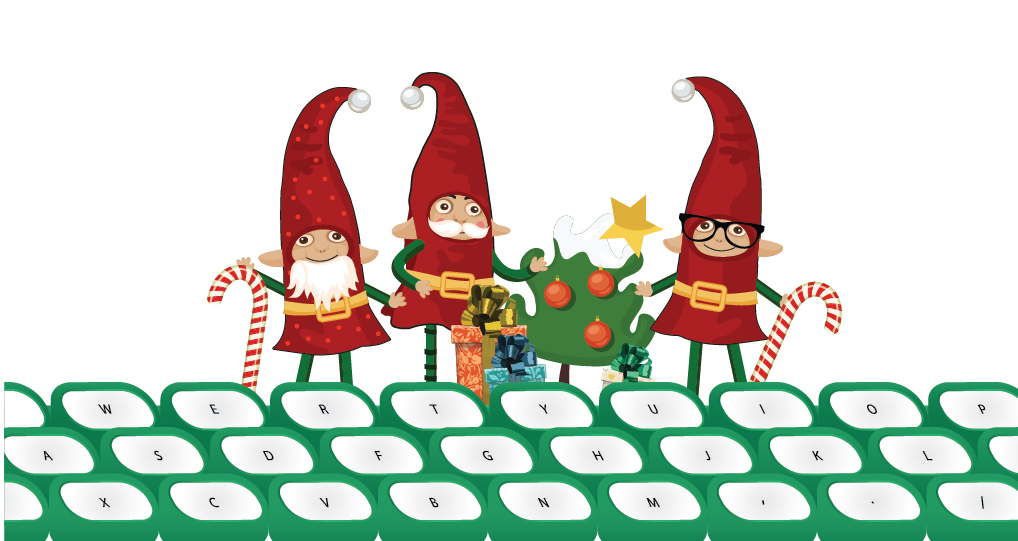 Silicone rubber products can help new technology become reality. They're also used to improve upon the design of existing products to enhance their performance. One of the most exciting places custom rubber keypads and components can be used is at Santa's Workshop at the North Pole. The elves have been quite busy over the past few months making toys and preparing for Santa and his reindeer to fly around the world tonight. Let's take a look at how some silicone rubber molding upgrades have made operations at the workshop safer and more efficient this year.
Inventory Management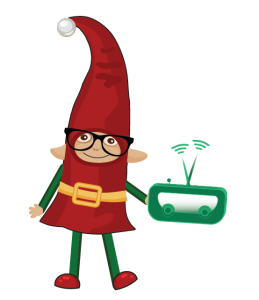 Computer interfaces are now used throughout Santa's Workshop. Rubber keypads are ideal for designing new inventions and keeping track of toy inventory. They're also helpful for checking up on who's naughty and who's nice, and noting what children really want for Christmas. Elves can quickly type in a name and put boys and girls on the appropriate list, complete with their holiday wishes. There's even a convenient little edit button where names can be transferred from one list to the other in the wink of an eye. This eco-friendly upgrade has replaced the old system of using long paper scrolls and magical elfin dust.
Workshop Safety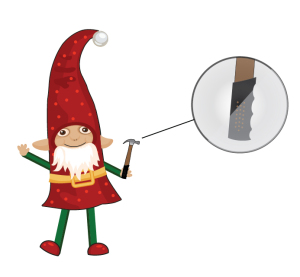 Safety's a priority in Santa's Workshop. The latest upgrade took care of concerns over splinters from wooden handles on old-school tools. Plastic handles weren't durable enough, and metal handles were too slick to grasp firmly, even with gloves. Silicone rubber grips are now custom made to fit over handles on tools for making toys. Coverings over hammers, screwdrivers, saws and other gadgets have improved elf safety in the workplace. Since liquid silicone injection molding can be designed and fabricated down to very exact specifications, the rubber molding fits the tools like a glove. They'll last for years.
Sleigh Tracking System
Similar to the satellite tracking system that NORAD uses, the elves now have a computer satellite and communications system to track Santa's sleigh whenever it leaves the North Pole garage. The computerized dashboard is located in the workshop, and it's outfitted with printed keypads for quick tracking across the globe. Big buttons in custom shapes are connected to a printed circuit board assembly that's designed to call up any time zone in seconds. What's the best feature? The silicone keypads are easy to clean, even when used by elves with sticky fingers after eating candy canes and chocolate bon-bons.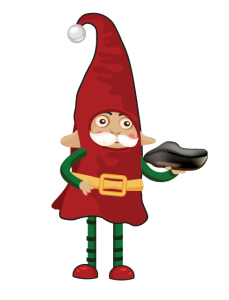 Coal Storage
For those who manage to stay on Santa Claus' naughty list, the elves have a special storage unit outside for lumps of coal. It used to be difficult for Santa's helpers to safely remove the coal reserved for stockings. Thanks to an upgrade, the colorful coal bin and chute are made from liquid rubber molding. It's easy to clean and won't lose its shape, even in the frigid cold of the North Pole.
As Santa's big night draws near, his elves have been working very hard to make sure all of the toys are packed and everything is ready to go. Preparations went a little more smoothly this year, thanks to the silicone rubber molding upgrades in Santa's Workshop.
Graphic Design by Josh Healey