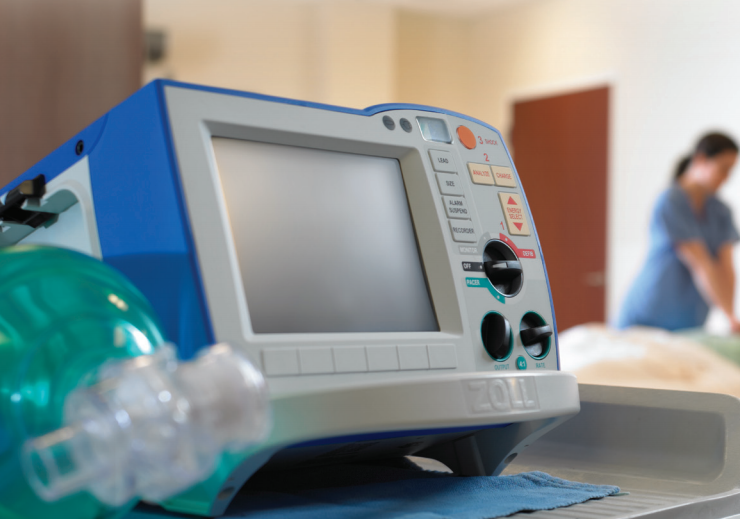 Blue jeans are a mainstay in American fashion thanks in part to their tremendous versatility.  Think about it, they can be dressed up with a suit jacket, dressed down with a t shirt, worn for leisure or for a hard day's work, and just about everything in between. The beauty of blue jeans is that they are appropriate for so many different situations, a quality that is shared with liquid injection molding. When it comes to creating great silicone products, more companies, industries, and designers are choosing liquid injection than ever before. Just like a pair of jeans, injection molding is ideal for so many different tasks, environments and applications. As markets adapt and change more rapidly than ever in history, liquid silicone is able to create tailor-made products in a fraction of the time compared to other methods and materials.
In the healthcare field, injection molding is used in heart monitors, dialysis machines, blood pressure test, and so much more. As technology changes, the medical field needs to be able to get important products in the hands of doctors and nurses. Thankfully, with injection molding, products in the healthcare industry are going from design to manufacturing and distribution faster than ever before.
In the military, machines need to be battle tested. A touchscreen may work in an office building, but out on the front lines, silicone is leading the charge in well-designed military technology. On top of this, silicone products form SiTECH also have the advantage of ITAR compliance since they are manufactured in the US.
In the hospitality industry, quality makes a big difference. When a guest steps into a hotel they should feel at home, but they should also feel that they are in an environment of excellence. With silicone products from SiTECH, our clients in hospitality have achieved this desired effect. Injection molding gives your brand the ability to create unique branded products with the highest quality materials. In hospitality, your brand is one of the most valuable assets to your business, so don't put it on any piece of plastic, choose quality liquid silicone!
Silicone Technology Corp. is headquartered in Newport News, Virginia. We use a unique liquid injection molding process with Dow and GE Silicones. This combination of technology and quality offers you a competitive domestic supplier of custom keypads and other silicone rubber products. If you want to find out more about what makes SiTECH different from our competitors, give us a call today at 757-887-8488.