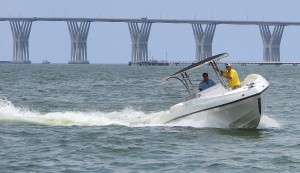 Silicone rubber is becoming more ritually used in the marine industry. Of the many reasons for its popularity, the most important is its resistance to deterioration, even in harsh conditions. Silicone rubber components have an extended lifespan and long-term wear resistance for constant use. The marine industry has chosen silicone rubber molding for its component, as opposed to lower quality materials. Silicone rubber can be used for seals, gaskets and keypads for permanent waterproofing.
Of the reasons to choose silicone rubber in the marine industry is its resistance to exposure of key elements. In addition, silicone is non-reactive and resistant to hydrocarbons, oils and solvents that may be found around engines and components on boats. Silicone is an excellent non-conductive insulating material, which can help protect sensitive electrical equipment from failure.
Custom silicone rubber molding provides a superior compression set. High and low temperatures don't affect its resistance to deformation. This allows flexibility to fit complex and abnormal shapes seamlessly. Another reason to choose silicone rubber in the marine industry is its resistance to moisture. Silicone rubber's properties provide exact production dimensions, allowing it to fit and seal to the exact specifications required. Silicone rubber is permanently resistant to water. Even long-term exposure to water has no effect on the properties of silicone rubber.
Silicone rubber molding is fire retardant and is resistant to extremely high temperatures without degradation. This is due to its extremely strong carbon backbone which helps it perform at both spectrums of extreme temperatures without deformation. It can be molded in a variety of different complex shapes and sizes to meet most needs. Silicone rubber is inherently resistant to molds and bacteria production, allowing for easy cleaning.
Liquid silicone injection molding is an excellent production method for high performance silicone components. At SiTECH, we provide a variety of value added services, including screen printing to customize your product and help it stand out, as well as abrasion- and chemical-resistant coatings to help further the life of your product. For all your custom silicone needs, you can trust the expertise in all aspects of silicone rubber that SiTECH offers.