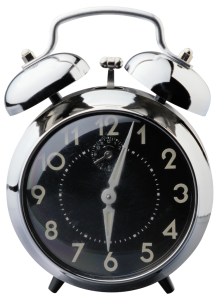 Are you pushed for time? With everyone's schedules becoming increasingly busier and many employees having to do multiple jobs due to companies cutting back on their staffing, people are more pressed for time than ever before. And on top of a time shortage, everyone wants their product NOW!
As a first step in assisting you with questions related to custom silicone rubber keypads or other components, SiTECH takes pride in always offering excellent personal service. During normal business hours, (EST) you will reach a live person; no long, complex phone menus to meander through or to end up on eternal hold waiting for a representative, who may even be located in another country, or even having to leave a message. Your first reaction when you hear that recording answer your call is frustration; here we go again.
Timely Responses
SiTECH provides timely responses, whether it may be a question regarding the use of a silicone component for your product or a request for a quote for a new product or existing tooling. We also closely monitor requests sent by email, whether it may be a direct email request or sent through our website contact form. We understand that many matters and items are time-sensitive, and we will work to help you meet those deadlines that may be imposed by your customers.
Beating the Clock
How many times have you wished you could stop the clock, or quiet the alarm clock? Have you ever thought of making the clock disappear, out of sight or off of your desk? Well, be careful if you do; unless you have chosen a clock manufactured with silicone rubber buttons or a silicone rubber sleeve over the housing. Silicone rubber will help to absorb the shock when your clock lands abruptly in your desk drawer, or crashes to the floor.
Rapid Prototype Process
Do you feel like you are working against the clock and need to move quickly to produce a prototype for an upcoming trade show or for a presentation to a new customer? SiTECH can provide silicone prototypes within shorter lead times than waiting on a new tool, proving the tool and then having a production run. Our rapid prototype process may help to buy you some time while convincing your customers you are the right choice for helping them with their products.
Logistics plays an important role for all businesses. As a domestic ITAR certified supplier of custom silicone rubber keypads, gaskets and buttons, it enables your logistics planning to be less complicated, and you can receive your product quicker, much more cost effectively. While the clock is ticking, you can rest assured that time will be on your side instead of working against you.