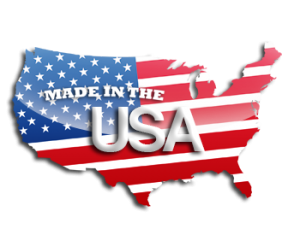 When choosing a silicone rubber keypad and components manufacturer, it can be appealing to manufacture your silicone rubber components overseas. However, there are many aspects to consider that many times can get overlooked, such as manufacturing and labor standards, lead time of parts, shipping lead time, quality of material used, intellectual property rights protection, service and military applications (are they ITAR registered).
At Si-Tech, we know that being made in America represents a standard our customers expect. It's a standard we are proud to uphold. We believe in a hands-on approach to manufacturing. That's why we make everything in-house. Our silicone keypads and custom components are created with state-of-the art technology at our headquarters in Newport News, Virginia. We are fully ITAR compliant and serve the needs of our customers with the craftsmanship and quality of American professionals.
Overseas Risks
Foreign manufacturers can be a tempting option due to low labor costs, but they can come at a high risk. One issue is the risk of foreign companies adding fillers to their silicone rubber. Foreign manufacturers will add fillers to lower the costs of their raw materials to increase profits. It can be very hard to authenticate the quality of the raw materials used.
At Si-Tech, we use only G.E. and DOW Corning material, manufactured to Six sigma, that is used with liquid injection molding machines with a fully closed system to disallow any debris or fillers to be added in your product.
Another issue to consider is with very little enforcement in place, your intellectual property rights are almost impossible to protect and enforce overseas. This is especially important with U.S. military products. Si-Tech is ITAR registered and compliant. Protecting your intellectual property rights is not an issue at Si-Tech.  As a U.S. company and manufacturer, U.S. law regulates us, and we are happy to review and sign a non-disclosure agreement.
The time difference and language barriers that come with using offshore suppliers can make simple issues that may arise more complicated than they need to be. At Si-Tech, we take pride in our service. We offer engineering support, customer service and sales assistance to our clients. We are accessible to answer any questions.

When military parts are involved, the responsibility for counterfeiting most often lies within unauthorized U.S. suppliers, distributors and other mid-tier suppliers who fail to properly vet the origins of the products being produced. Purchasing products from domestic companies that are nothing more than a front for foreign companies so that they can imply their products are manufactured in the U.S. is the most common problem plaguing the market today. There have been many documented cases of foreign counterfeit components that have infiltrated the market and been used in sensitive military equipment. At SI-Tech, we take ITAR very seriously. We are an ITAR-certified rubber molding manufacturer, and we follow every procedure to ensure that all of the requirements are being met.
Finally, shipping is an important factor to consider when deciding where to manufacture custom rubber keypad components. Shipping costs can add up quickly. A few costs that you need to consider are shipping from factory to port, port fees and customs fees. Shipping in the U.S. can dramatically reduce any cost savings achieved by going overseas. The distance can also hamper turnaround time and delay communications.
Through our industry-leading technology, commitment to service and quality products provide our customers many options to fit their individual needs. At the end of the day, the Si-Tech team stands on an unwavering belief that quality should never be sacrificed; that the needs of our customers always come first; and that being made in America still means something special. Contact us today at CS@sitech-corp.com or 757-887-8488 to learn more about how we can help you produce custom silicone molding components for your next project.