RoHS stands for the Restriction of Hazardous Substances, and it impacts the entire electronics industry as well as many electrical products. RoHS specifies a maximum level for six restricted materials, the main materials listed are:
Lead (Pb): < 1000 ppm

Lead is commonly used in solder, lead-acid batteries, and the glass of cathode-ray tubes.

Mercury (Hg): < 100 ppm

Mercury is used in metals of electrical appliances and is concentrated in batteries, switches, and thermostats.

Cadmium (Cd): < 100ppm

Cadmium is used in electronic equipment, batteries, and pigment.

Hexavalent Chromium: (Cr VI) < 1000 ppm
Polybrominated Biphenyls (PBB) < 1000 ppm
Polybrominated Diphenyl Ethers (PBDE) < 1000 ppm
The use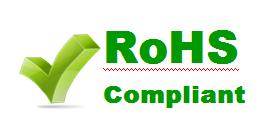 of RoHS has helped reduce hazardous materials in electrical components, which due to the rapid growing rates of new technologies, outdated electrical equipment becomes obsolete and is therefore disposed of. Restricting these hazardous materials allows more materials to be recyclable. Inadequately disposed electronic waste can pose a serious environmental and health risk.
There are a few scenarios that are excluded from having to incorporate RoHS in their products. These include Large-scale fixed installations, large scale industrial tools, military equipment, paper, packaging, labels, and vehicles. Note that military equipment is out of the scope if designed and used exclusively by the military.
Here at SiTech, we use the highest quality silicone and inks to manufacture our silicone rubber keypads, and components. The silicone we use is RoHS compliant because it is not mixed with any fillers or by-products. We have obtained RoHS compliance certificates from our silicone manufacturers, DOW and GE, as well as our pigment and ink suppliers. We also provide a certificate of compliance certifying our silicone rubber components meet all required specifications.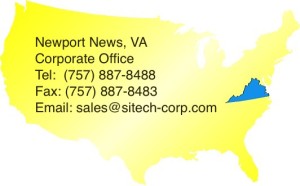 At SiTECH, we use the highest quality silicone and pigments available for every silicone rubber product we manufacture. We offer a variety of value-added services to help bring your product to market quickly at a lower cost. We are a domestic supplier and are ITAR registered to handle all defense articles. All silicone components are produced in-house using the latest in injection molding technologies. From design to production, SITECH can help fulfill your production needs. If you are interested in speaking with our engineering department, or interested in submitting a quote please call us at: 757-887-8488 or contact us here.