It's a common misconception that silicone rubber technology is outdated. Over the past few years the quality of custom rubber keypads has greatly improved due to new technology. Coatings can be added to the liquid silicone injection molding process to increase resistance to chemicals and abrasion. This not only makes the individual project more long lasting, but the applications for silicone rubber keypads more vast. For products that need protection from harsh environments or will be put in a high-usage industrial application, SITECH's SiCoat™ abrasion resistant coating system is the way to go. For use in silicone rubber applications requiring effective protection against petroleum based products and others oxidizing and chlorinated chemicals, Si Coat II™ is a chemical resistant coating system developed and exclusively offered by SiTECH. Silicone rubber keypads and components can be found at the foundation of new products and new technology in a range of different fields including aerospace, military and medical.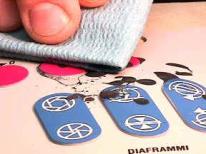 Silicone rubber keypads also have the capacity to provide application-specific functions through elaborate designs without compromising conductivity. While touchscreens are trending and may seem to be the way of the future they have several issues that do not make them ideal for certain situations and environments, whereas, custom silicone rubber products might prove to be much more beneficial in situations where touchscreen technology won't suffice. Some issues with touchscreens include fingerprint marks, feel, durability, cost and maintenance.
With constant breakthroughs in all fields of technology, new and exciting applications for silicone rubber keypads will continue be discovered for years to come. If you're designing a new product where durability, strong seals or keypads are important features, consider using silicone rubber. Contact our office today at 757-887-8488 or email cs@SiTECH-Corp.com with any questions you have about how liquid silicone injection molding can improve your product.