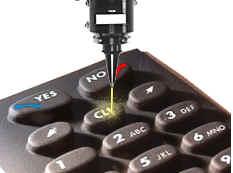 While the quality of custom rubber keypads has improved with technology over the past several years, the higher level of quality of liquid silicone injection molding isn't always familiar to those who don't work with it every day. As a result, there are some misconceptions about silicone rubber keypads and components that are still accepted as fact. Check out some of the myths about custom rubber keypads that might surprise you.
1. They're only used for 10-key punches. While 10-key punch calculators are a popular use for silicone rubber keypads, this is just one of an endless list of pattern configurations. Custom keypads function well with calculations, but they're also used for a wide range of tasks, including QWERTY keyboards, military rubber keypads, motion control and medical device activation.
2. They leak. There are four main ways of molding silicone rubber, and one of them is called compression molding. It uses a putty-like substance called gumstock that's heated between two plates that resemble a waffle iron. Compression molding is notorious for creating inferior products that leak over time. The liquid injection silicone molding process is another method. It creates the most durable and reliable rubber keypads and molded rubber components. SiTECH Corp. uses liquid silicone injection molding to manufacture high quality products. We don't use gumstock material or the compression process. To learn more about the different manufacturing processes that exist in our industry, read our blog entitled "4 Ways of Molding Silicone Rubber."
3. Offshoring is cheaper. While the price of labor to produce silicone rubber keypads for products may be lower in other countries, that's about where the cost savings ends. To get an accurate appraisal of cost, you'll also need to factor in freight, shipping, administrative fees and tariffs. If the products don't meet your specifications when they arrive, you'll need to wait longer and risk missing your delivery dates. As a natural course of doing business, there will be travel costs to visit the offshore facility, establish relationships with potential contractors and put operations into motion. Periodic visits and creating a local office may also be necessary. Offshore manufacturers are known to use poor quality materials and processes, so the products don't last as long and need to be replaced more frequently.
4. Silicone rubber technology is outdated. To the contrary, silicone rubber keypads and components are often at the foundation of new products and new technology, including aerospace, military and medical uses. Coatings can be added to the liquid silicone injection molding process to increase resistance to abrasion and chemicals. Thanks to developments in technology, it also has the capacity to provide application-specific functions through elaborate designs without compromising conductivity.
5. Silicone rubber keypads don't stick to acrylic adhesives. That was once true; it's not anymore. A special coating called Si Prime™ is applied during the manufacturing process, allowing custom rubber keypads to affix to membrane switches. It creates a cost-effective and durable bond.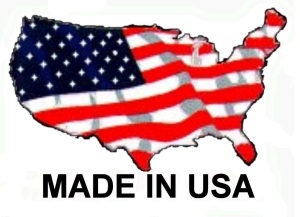 If you're designing a new product where durability, strong seals or keypads are important features, consider using silicone rubber. If you have questions or concerns about how liquid silicone injection molding can make your product better, contact our office today at 757-887-8488 or by emailing cs@SiTECH-Corp.com. We're located in Virginia and do all of our manufacturing on-site.